Around our house on Tuesdays you can bet to hear the girls saying "TACO TUESSSDAY!" My girls love taco Tuesdays and the best thing about it – the recipes can be switched up so things don't get boring at the dinner table.
Mini street tacos are my favorite. When I used to live in the Stone Oak area there was a food truck that parked outside of my apartment complex that served the BEST street tacos.
Take a peek at this recipe that I use in our house from damn delicious – I promise you won't regret it!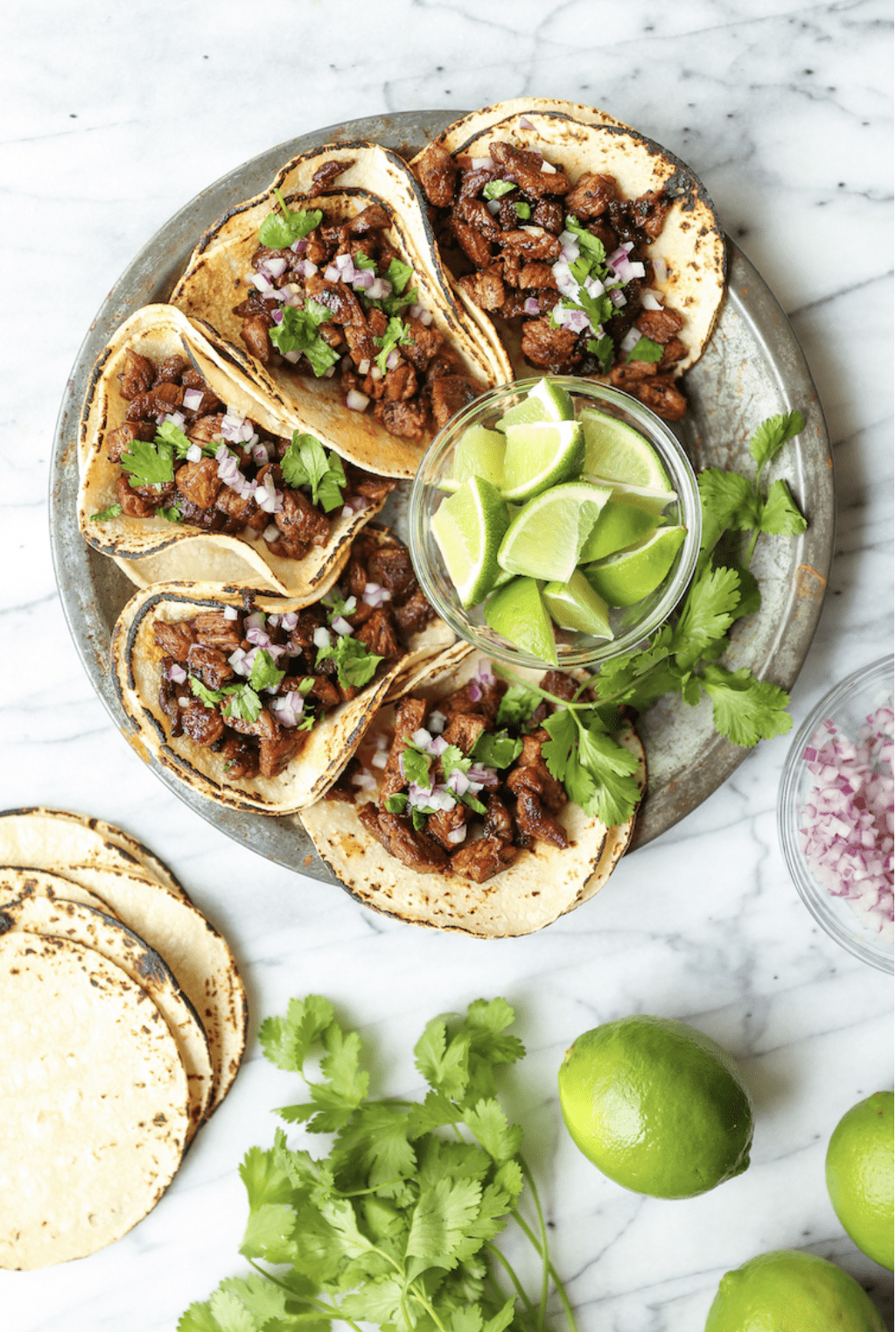 MEXICAN STREET TACOS
Easy, quick, authentic carne asada street tacos you can now make right at home! Top with onion, cilantro + fresh lime juice! SO GOOD!
INGREDIENTS
DIRECTIONS
In a medium bowl, combine soy sauce, lime juice, 1 tablespoon canola oil, garlic, chili powder, cumin and oregano.
In a gallon size Ziploc bag or large bowl, combine soy sauce mixture and steak; marinate for at least 1 hour up to 4 hours, turning the bag occasionally.
Heat remaining 1 tablespoon canola oil in a large skillet over medium high heat. Add steak and marinade, and cook, stirring often, until steak has browned and marinade has reduced, about 5-6 minutes, or until desired doneness.
Serve steak in tortillas, topped with onion, cilantro and lime.
***Looking to make dinner a tad bit easier – HEB sells Mi Tienda Seasoned Diced Meats. While it's not the same as skirt steak it does offer a way to change up this delicious taco.